I had a nightmare last night. Hannibal Lector was stalking me and I was asleep with Tom and Morgan in a big bed in our high rise condo. I woke up and went to the door that was supposed to be locked and all of my shoes were in the hall. In their place were a whole bunch of the same basketball shoes. Then Hannibal Lector was there all ready to eat me. I had Tom take Morgan out of the room so she didn't see me open a can of Turbo Kick on his neck, which was just what I did. Suddenly he turned into a mini Hannibal and I was crushing his windpipe. Then I woke up. I'm assuming that I won and he didn't eat me.
Speaking of shoes, my world has been shaken. Remember how I love the Asics 2000 series and I have been wearing them for 14 years? Well, I wanted to see if there were other shoes that I like better so I packed up my kids and took them to Wasatch Running yesterday where I tried on a pair of Sauconys and a pair of Brooks. The Brooks beat the Sauconys easily. Then I put on my normal Asics with the Brooks. The Brooks felt better! I am so brand loyal and used to my Asics that my life is a little different today. I'll be buying the Brooks. Maybe even 2 pairs. In fact, I have a pair in my cart at
Kelly's Running Warehouse
.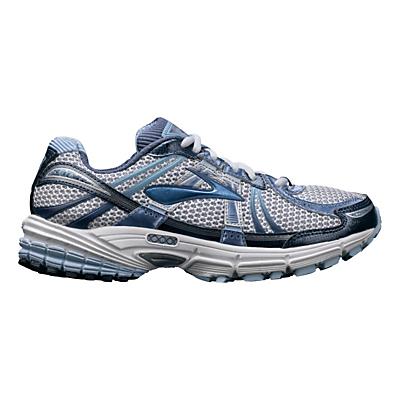 Source: Kelly's Running Warehouse
If you are a beginner or a runner who hasn't invested in good shoes, my advice is to go to a local running store and try on a whole bunch of shoes. This means that most likely you won't be going to Foot Locker or Famous Footwear because the sales people there don't know their running shoes like the people at a legit running store.